Himu Gupta is an Independent Consultant and Trainer in Quality Control and Quality Assurance and is well known both Nationally and Internationally. He was as Assistant Director of Social Services (Q.A.) for Norfolk County Council for five years and has extensive experience as a Senior Manager in the social services as well as considerable knowledge of quality control and assurance both in industry and the caring services.

Himu Gupta holds a B.A. in Economics and History, a Post Graduate Diploma in Applied Social Studies, a Diploma in Management and is a Principle Registered ISO Auditor with the International Register of Certificated Auditors (IRCA).

He is well known in the Social Management field and is the co-author of 'Quality Assurance in Social Care' (Longman and Pitman) as well as having had several articles published on the same subject.

Formerly Chairman of Norwich Business Group, Himu Gupta previously presented a fortnightly business report on BBC Radio Norfolk.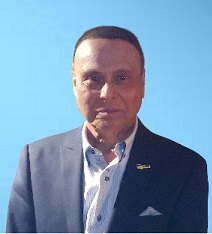 Himu Gupta
B.A., M.C.Q.I., C.Q.P., R.C., Diploma in Applied Social Studies (L.S.E.)